Below is a list of additional resources, grouped by subject. While not a comprehensive list, it provides links to resources in federal agencies supporting rigorous research and evaluation in related fields, education and workforce research, and research and evaluation associations. It is updated periodically.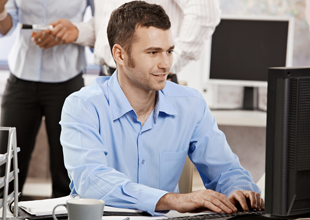 Disclaimer: Neither Abt Associates, nor its TAACCCT evaluation partners, is responsible for the contents of any "off-site" web page referenced from this server or from private, third-party, pop-up, or browser-integrated software or applications. You are subject to that site's privacy policy when you leave the TAACCCT evaluation website. We are not responsible for Section 508 compliance (accessibility) on other websites.
Technical Assistance for TAACCCT Grantees
The TAACCCT Learning Network (TLN) is led by the U.S. Department of Labor, Employment and Training Administration, with comprehensive technical assistance provided by Jobs for the Future and its partners Maher & Maher and the American Association of Community Colleges. The TAACCCT repository at SkillsCommons.org is developed and staffed by California State University/MERLOT. They are working in coordination with Creative Commons and CAST to help grantees fulfill the solicitation for grant application (SGA) requirements related to licensing, accessibility, universal design for learning (UDL), and quality instructional and program support materials. Additional topical technical assistance is provided by the National Science Foundation, Advanced Technological Education Centers.
TAACCCT Learning Network Community of Practice
Skills Common
Additional Resources on TAACCCT
TAACCCT Program Summary
TAACCCT Solicitation for Grant Announcements (for Rounds 1-4)
TAACCCT Grantee Program Finder
More about Round 4 TAACCCT grants
Federal Agencies Supporting Rigorous Education, Workforce and Training Evaluations
Department of Labor
Chief Evaluation Office
Employment and Training Administration
Adult Services Programs
Department of Education
Institute of Education Sciences
National Center for Education Statistics
Office of Vocational and Adult Education
Department of Health and Human Services
Administration for Children and Families
Office of Planning, Research and Evaluation (OPRE)
OPRE – Health Profession Opportunity Grant (HPOG) Overview
Office of the Assistant Secretary for Planning and Evaluation
Education and Workforce Research
Achieving the Dream
Breaking Through
Career Pathways Research
Clearinghouse for Labor Evaluation Research (CLEAR)
Community College Research Center
Center for Occupational Research and Development
Opening Doors
Pathways for Advancing Careers and Education Evaluation (formerly the Innovative Strategies for Increasing Self-Sufficiency Evaluation)
Transformative Change Initiative – Evaluation Collaborative
What Works Clearinghouse
Workforce Systems Strategies
Research and Evaluation Associations
American Evaluation Association
Association for Public Policy Analysis and Management
American Educational Research Association
Society for Research on Educational Effectiveness